Head of Creative / Creative Direction / Art Direction
Invisible North with Zach Lieberman & Daito Manabe
In partnership with Zach Lieberman and his MIT Medialab team, we built a ground-up interactive experience giving festival attendees a place to relax and reset while immersed in generative art inspired by the natural rhythms of the Coachella Valley. The artwork used data sets from local Super Bloom events to feed the model and create unique visuals inspired by the celestial and floral activity of the festival grounds.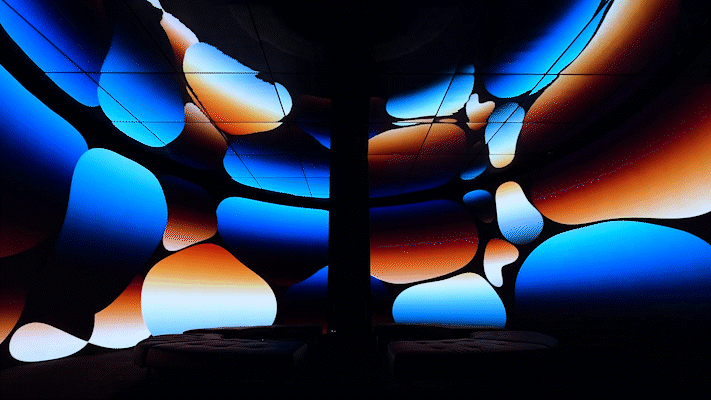 The exterior of the activation took the Super Bloom brief into a physical, sculptural design space. Under a challenging build timeline and extremely dusty conditions, design and assembly strategies were crucial in the planning phases in order to achieve a world-class AV installation inside a floral mound.
Interactivity was achieved through NFT drops with 62,000 attendees claiming their NFTs, accessing benefits ranging from dedicated entry line access, limited edition merch, F&B vouchers, and premium festival upgrades.