Lead Designer / Creative Concept / Art Direction (Animation & Lighting)
Creative Director - Albie Hueston
Executive Producer - Caroline Kiely
Photos by Stephanie Bassos
At 29Rooms Chicago 2018, Refinery29 created a 3-part installation for the Samsung Galaxy s9, highlighting the phone's unique capabilities while grounding our guests in our interpretation of the beauty of  "Summer Time Chi" with the help of local Poet, Raych Jackson.
Footage taken on the Samsung s9 projected in 360 degrees immersed guests in familiar sights and sounds from the Chicago cityscape. A large ring-shaped light box washed the space in color, beginning with sunrise and ending with the twinkling city lights at dusk. A mirrored cityscape in the center of the room highlighted the visual narrative and offered a chance for exploration. Raych Jackson created a poetic tribute to her city, narrating the abridged summer day.
Optimizing the Galaxy s9's Super Slow-Mo camera feature, users posed in front of a background of spinning fans while a powerful wind gave their hair a blowout for the camera.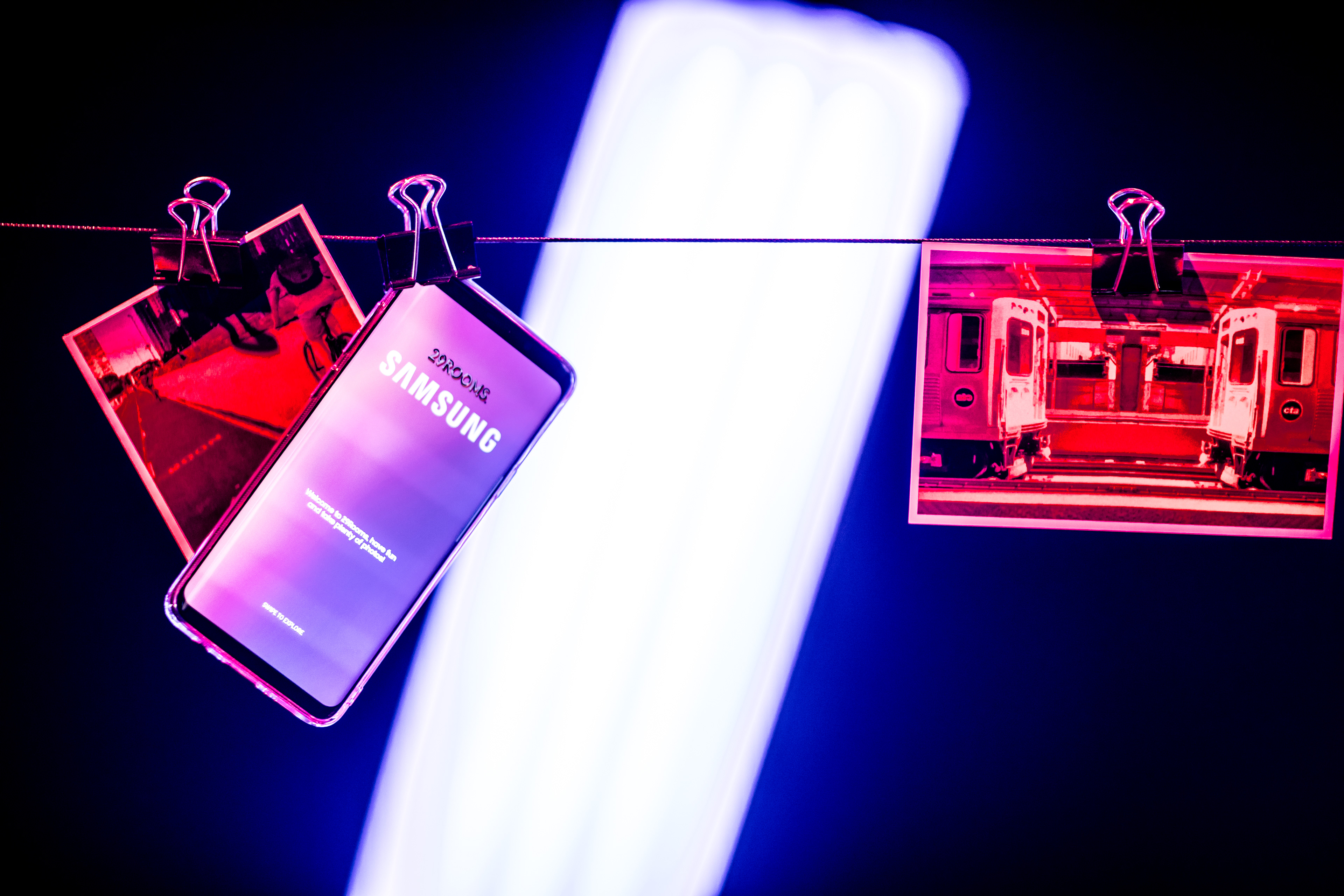 DARK ROOM PHONE CONCIERGE 
Guests interested in trying the new Galaxy s9 were able to check out devices and learn about their camera features at the DARK ROOM concierge. The device's waterproof feature was highlighted through storage in water-filled trays.